This adventure begins with an invigorating hike through the Belize Rainforest. Our qualified guides educate you on the jungle flora and fauna along the way. After a challenging hike, cool off in the refreshing emerald pools at the top of the falls. From here you can take in breathtaking views all the way to the Caribbean Sea. Next, our professional guides will outfit you and then instruct you as you descend an exhilarating 250ft rappel in two stages down the Antelope Waterfall. Return on the trail to the Adventure Center. After a relaxing break, it's time to Zip through the jungle on the Longest Zipline Course in Belize. We have 14 platforms and 9 different runs to enjoy. The rappel takes approximately 4 hours* and the Zipline takes approximately 1½ to 2 hours* to complete. All in all a fantastic Rainforest Adventure.

Cost: $180 USD (with tax 202.50) per person (min 2 pax)

Recommendations: Although bookings can be made later we like to set off at 9:00 am to avoid hiking in the midday sun. Items to bring: water bottle, packed lunch, bug repellent, long pants, t-shirt, bathing suit, sneakers (you will get wet but will dry quickly).

Photo Gallery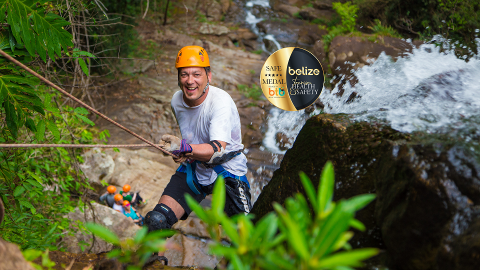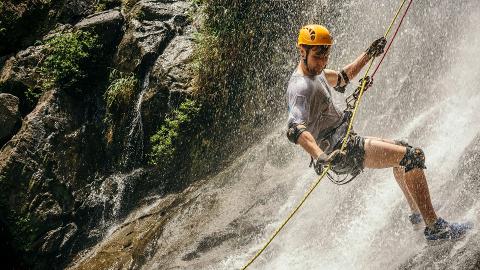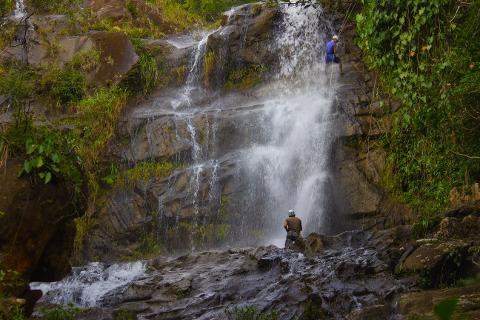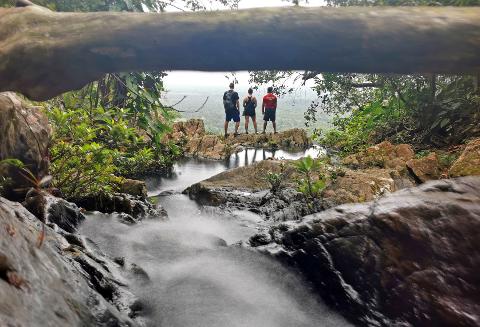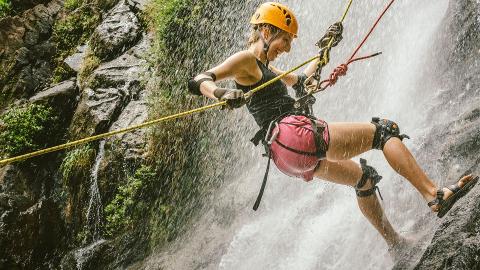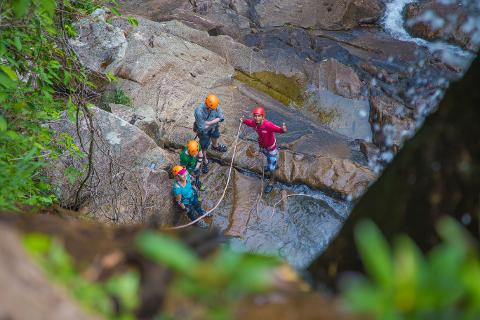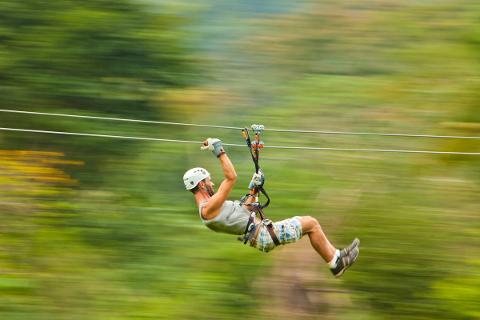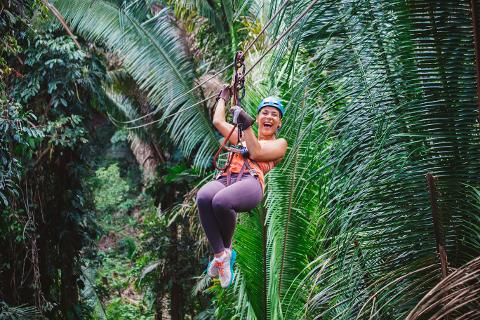 Location
May Flower Bocawina National Park, Stann Creek
Get Directions
Terms and Conditions
You should be fit enough for the 1½ hour* hike to the top of the falls some of which is on steep terrain. Tie up your hair for the Zip line. Minimum weight 100lbs. If booking as a single, please email us directly. Park Fees and Lunch are not incliuded.